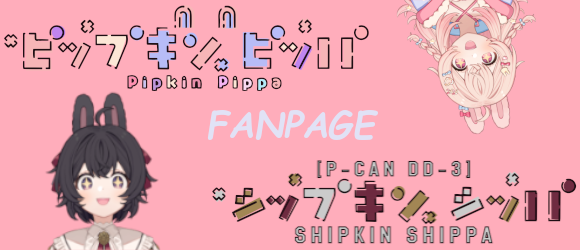 Where to find the Pippa

YOUTUBE

TWITCH

TWITTER

抖音

MARSHMALLOW

PHASE CONNECT WEBSITE

PHASE CONNECT TWITTER

Why would you want to find the Pippa?

Because she:

is very creative!

respects women!

is not racist!

is very cringe!

is very calm and collected!

is a great singer! And so are Tenma and Lisa!

is a little bit racist, but not intentionally!

doesn't commit war crimes, only domestic terrorism!

is a famous actress!

never hesitates to brighten up the last days of a make-a-wish kid! (don't be sad, I'm sure Jim is fine)

loves all of her illegitimate children!

will intentionally throw at videogames so a child with cancer can win! (real)

is a scholar of the Supreme Gentleman, and doesn't hesitate to spread his teachings! (to Airi)

is very patient and understanding!